Overview
The plantar fascia is a thick, ligamentous connective tissue that runs from the heel bone to the ball of the foot. This strong and tight tissue helps maintain the arch of the foot. It is also one of the major transmitters of weight across the foot as you walk or run. Thus, tremendous stress is placed on the plantar fascia, often leading to plantar fasciitis- a stabbing or burning pain in the heel or arch of the foot. Plantar fasciitis is particularly common in runners. People who are overweight, women who are pregnant and those who wear shoes with inadequate support are also at a higher risk. Prolonged plantar fasciitis frequently leads to heel spurs, a hook of bone that can form on the heel bone. The heel spur itself is not thought to be the primary cause of pain, rather inflammation and irritation of the plantar fascia is the primary problem.
Causes
Plantar fasciitis most commonly occurs due to repetitive or prolonged activities placing strain on the plantar fascia. It is often seen in runners, or dancers and gymnasts who perform regular activities involving end of range foot and ankle movements. It may also occur in patients who walk excessively, especially up hills or on uneven surfaces. Older patients who spend a lot of time on their feet may also develop the condition. Plantar fasciitis frequently occurs in association with calf muscle tightness, inappropriate footwear, or biomechanical abnormalities, such as excessive pronation (
flat
feet) or supination (high arches). Occasionally the condition may occur suddenly due to a high force going through the plantar fascia beyond what it can withstand. This may be due to activities such as a sudden acceleration or a forceful jump.
Symptoms
Plantar fasciitis and heel spur pain usually begins in the bottom of the heel, and frequently radiates into the arch. At times, however, the pain may be felt only in the arch. The pain is most intense when first standing, after any period of rest. Most people with this problem experience their greatest pain in the morning, with the first few steps after sleeping. After several minutes of walking, the pain usually becomes less intense and may disappear completely, only to return later with prolonged walking or standing. If a nerve is irritated due to the swollen plantar fascia, this pain may radiate into the ankle. In the early stages of Plantar Fasciitis and Heel Spurs, the pain will usually subside quickly with getting off of the foot and resting. As the disease progresses, it may take longer periods of time for the pain to subside.
Diagnosis
Physical examination is the best way to determine if you have plantar fasciitis. Your doctor examines the affected area to determine if plantar fasciitis is the cause of your pain. The doctor may also examine you while you are sitting, standing, and walking. It is important to discuss your daily routine with your doctor. An occupation in which you stand for long periods of time may cause plantar fasciitis. An
X-ray
may reveal a heel spur. The actual heel spur is not painful. The presence of a heel spur suggests that the plantar fascia has been pulled and stretched excessively for a long period of time, sometimes months or years. If you have plantar fasciitis, you may or may not have a heel spur. Even if your plantar fasciitis becomes less bothersome, the heel spur will remain.
Non Surgical Treatment
Talk to your doctor about the best treatment plan for you. Options include. Apply ice or a cold pack to the heel and arch for 15 to 20 minutes several times a day. Wrap the ice or cold pack in a towel. Do not apply the ice directly to your skin. A special splint that will hold your foot in a neutral position while sleeping. Special shoe inserts that support the mid-arch region of your foot. Inserts that are not customized may work just as well as those that are customized. Activity. Avoid running and other activities that may worsen pain. Begin stretching exercises to lengthen the Achilles tendon and plantar fascia as recommended by your doctor. This is usually done when pain has lessened or improved. To help manage pain, your doctor may recommend over-the-counter nonsteroidal anti-inflammatory medication (NSAIDs), such as ibuprofen or naproxen. Prescription pain relievers may also be required. Steroid injections may be used in some cases or if other treatment is not working. A special type of sound wave called extracorporeal shock wave may also be considered in certain cases. This treatment happens under the care of your doctor. At this time, this is generally a treatment for long-term cases that do not respond to other treatments. Massage therapy or accupuncture may also be effective for long-term cases. In a few cases,
basic
treatments don't help. Surgery may be performed to cut the tight, swollen fascia.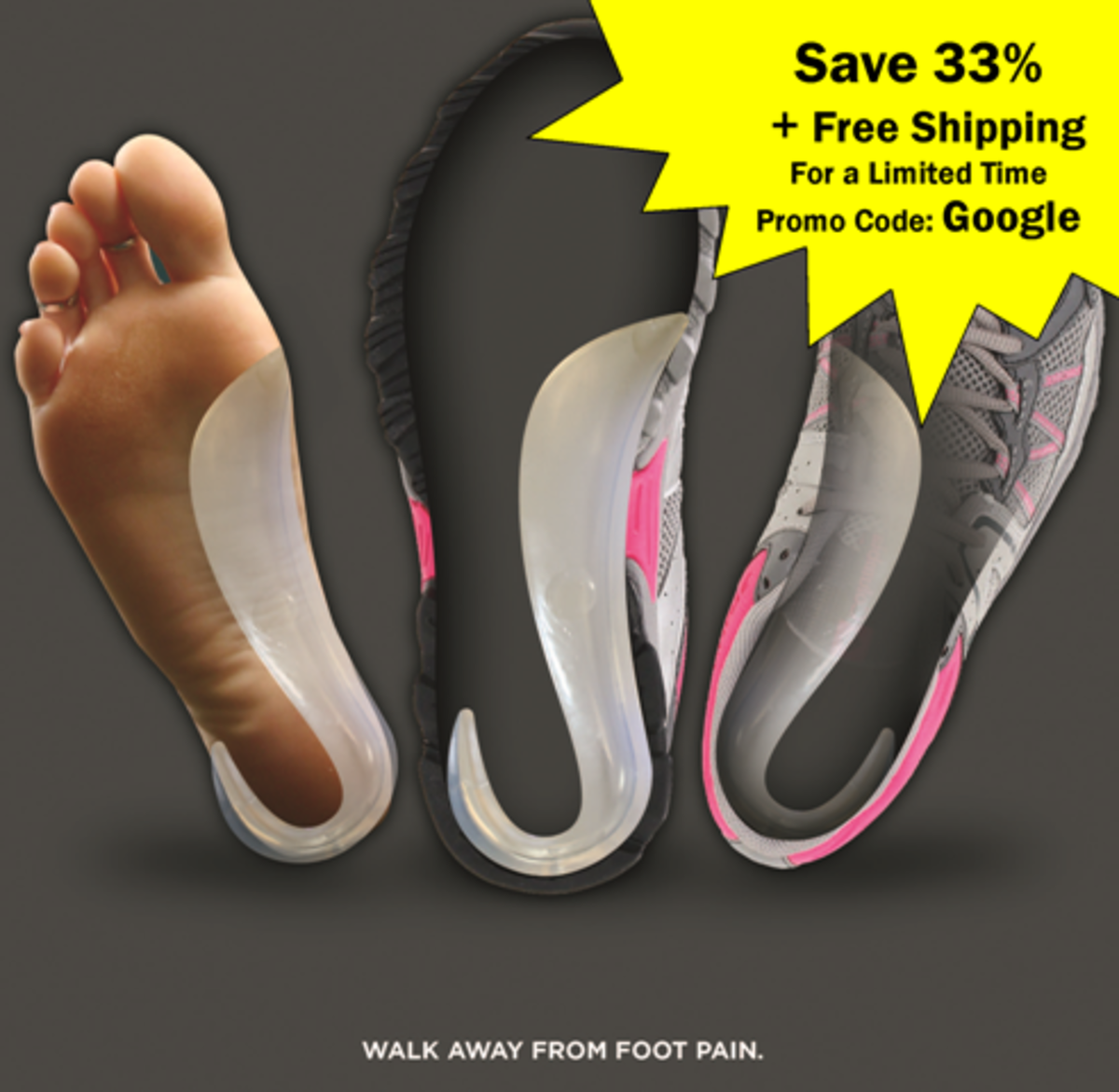 Surgical Treatment
More invasive procedures to treat plantar fasciitis are usually sought only after other treatment has failed to produce favorable results. Corticosteroid injections deliver medicine into the injured fascia to reduce pain. However, this treatment may weaken the plantar fascia and result in further damage. In addition, extracorporeal shock wave therapy (ESWT) is a treatment where sound
waves
are sent through the damaged tissue in order to stimulate the damaged tissue and encourage healing. This method is relatively new in treating plantar fasciitis and your doctor will be able to tell you if it is the right method for you. Lastly, surgery is the last option for those suffering from chronic or severe plantar fasciitis.
Prevention
There are certain things that you can do to try to prevent plantar fasciitis, especially if you have had it before. These include regularly changing training shoes used for running or walking. Wearing shoes with good cushioning in the heels and good arch support. Losing weight if you are overweight. Regularly stretching the plantar fascia and Achilles tendon, especially before exercise. Avoiding exercising on hard surfaces.