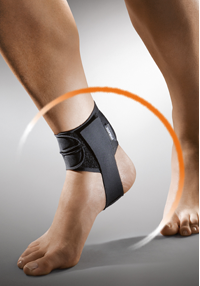 Overview
Heel spurs are small lumps of excess bone that grow and stick out on the calcaneus, aka heel bone. They usually develop in response to friction, tightness, inflammation or injury when the body lays down extra layers of bone to try and protect itself. There are two areas where heel bone spurs
tend
to develop. At the back of the heel: these are usually due to conditions such as Achilles tendonitis, tight calf muscles or wearing tight footwear. These are known as posterior calcaneal spurs. Underneath the heel: these are usually due to conditions such as plantar fasciitis, muscle imbalance or altered foot biomechanics. These are known as inferior calcaneal spurs.
Causes
A bone spur forms as the body tries to repair itself by building extra bone. It generally forms in response to pressure, rubbing, or stress that continues over a long period of time. Some bone spurs form as part of the aging process. As we age, the slippery tissue called cartilage that covers the ends of the
bones
within joints breaks down and eventually wears away (osteoarthritis). Bone spurs due to aging are especially common in the joints of the spine and feet.
Symptoms
The following symptoms are typical of heel spur. Stabbing pain when treading on the area affected. Dull, irregularly occurring pains in the heel area also without exerting pressure (e.g. in a reclining position) Pain when taking the first steps in the morning (after lying or sitting down for an extended period, especially in the morning) Occasional swelling in the ankle area. For the lower heel spur, extreme sensitivity at the tendon attachment (laterally in the lower heel area) For the upper heel spur, extreme pressure sensitivity of the Achilles tendon, primarily at approximately ankle height.
Diagnosis
Diagnosis is made using a few different technologies. X-rays are often used first to ensure there is no fracture or tumor in the region. Then ultrasound is used to check the fascia itself to make sure there is no tear and check the level of scar tissue and damage. Neurosensory testing, a non-painful nerve test, can be used to make sure there is not a local nerve problem if the pain is thought to be nerve related. It is important to remember that one can have a very large heel spur and no plantar fasciitis issues or pain at all, or one can have a great deal of pain and virtually no spur at all.
Non Surgical Treatment
By reducing excessive motion and controlling and supporting the foot during physical activities an orthotic can help to limit how far the plantar fascia is pulled or torn away from the heel. A Heel Spur pad can be offered- which is a pad designed to take pressure off the spur. If the problem persists, consult your foot doctor.
Surgical Treatment
More than 90 percent of people get better with nonsurgical treatments. If conservative treatment fails to treat symptoms of heel spurs after a period of 9 to 12 months, surgery may be necessary to relieve pain and restore mobility. Surgical techniques include release of the plantar fascia, removal of a spur. Pre-surgical tests or exams are required to identify optimal candidates, and it's important to observe post-surgical recommendations concerning rest, ice, compression, elevation of the foot, and when to place weight on the operated foot. In some cases, it may be necessary for patients to use bandages, splints, casts, surgical shoes, crutches, or canes after surgery. Possible complications of heel surgery include nerve pain, recurrent heel pain, permanent numbness of the area, infection, and scarring. In addition, with plantar fascia release, there is risk of instability, foot cramps, stress fracture, and tendinitis.